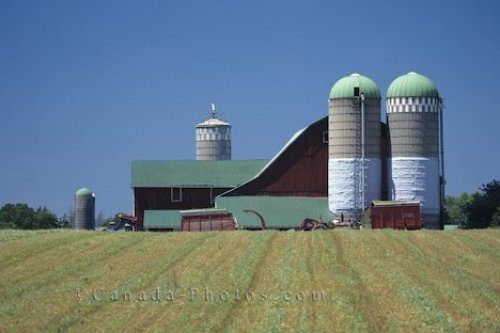 When agricultural commodity prices rise there are expected effects. Costs like fertilizer prices and machinery costs are always natural to rise in a rising commodity market. One of the costs that has not been discussed much is rising farmland rent costs.
Ontario has some of the highest land rent rates in Canada for the major crops. Some rental prices for soybean and corn land have been rumored to be as high as $400 per acre. One Chatham, ON farmer said to me that $400 per acre is getting pretty steamy for corn soybean land that does not have tomatoes. Another point that was mentioned to me is that a lot of the land rental in Ontario is not on long term contracts due to the volatile commodity prices. If true this would be different than many agreements that I am familiar with in the west that work on 5, 7, or ten years.
Trying to expand in a bull market can be pricey and the rising land rent is proving to be the case for many farmers in Ontario. I am sure that this is no different in Western Canada but just not to such extreme highs due to inability to produce soybeans and corn like in Ontario.
On another note I heard from a source that in the Chatham / Blenheim area land sold for $12,000 per acre with the capability of growing some tomatoes. That'll add some debt to your balance sheet.
I asked FCC at the London Farm Show about land rental rates in Ontario and how they see prices shaking out. I also asked George how farmers pencil out or assign value to land rental rates.
If you cannot see the embedded video below click here.